IN CLASS TRAINING – LOVATO ACADEMY
Overview
LOVATO Electric offers a range of over 20,000 products in the industrial automation and energy management fields. Catalogue is divided in five product groups and the general training will introduce you to all of them: control and signaling, circuit protection and isolation, automation and control, energy management, motor control and protection.
Course objectives
This course aims to make you familiarizing with the main products available on LOVATO Electric catalogue (range, selling points, applications), visiting our factory, telling our centenary history and sharing our spirit.
Who should attend
This course is thought especially for commercial and technical staff of distributors of LOVATO Electric which are dealing for the first time with the product range of LOVATO Electric final customers.
Prerequisites
Contents
Introduction and company presentation

Company tour

Push buttons
Rotary cam switches
Switch disconnectors
Motor protection and control – Part1 (MPCBs, Contactors, Motor protection relays)
Motor protection and control – Part2 (Soft starters)
Motor protection and control – Part3 (VSDs)
Energy Management (energy counters, multimeters, analyzers, gateway datalog, monitoring software)
Time relays
Monitoring relays
General-purpose relays
How to use our website finding information, tools and more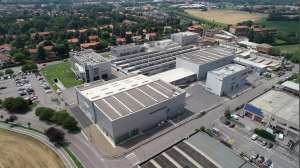 Language
Scheduled date
day#1  19th of Sept 2023, full day
day#2  20th of Sept 2023, full day
Duration
Price
How to join
Registrations are closed. If you need to contact our staff, please write to academy@lovatoelectric.com