Overview
LOVATO Electric devices have been always present in electrical panel boards on machineries over years with a wide range of solutions. In this event we focus on SRA… series safety relays. Within these relays, you can monitor the most advanced types of safety systems including light curtains, RFID sensors and two-hand control devices. The SRA series also includes a multifunction model that allows to manage all the main safety functions in a single device.
Course objectives
Who should attend
Technical and commercial staff who wants to ever be up to date with LOVATO Electric products and to deeper the knowledge of this topic.
Prerequisites
None, however a knowledge about safety aspects on machineries is welcome.
Contents
SRA… series main features
wiring tips
typical applications
Q&A
Further readings and resources
How to subscribe and join the event
This webinar will be duplicated in two different sessions in different times. We recommend to join the event 15′ earlier.
Session 1
Session 2
Condividi l'evento!
CLASS CODE: LV018
Trainer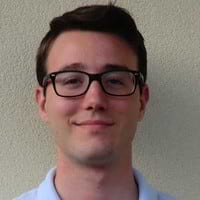 Rota Marco
Product Specialist – LOVATO Electric
Language
Scheduled date
session 1  21st of June 2023, 9:30 am
session 2  21st of June 2023, 4:00 pm
Duration
Price