Overview
The TMM1NFC is a multifunction time relay, multiscale, multivoltage, with 1 relay output contact and programmable with NFC technology and LOVATO NFC APP. The 40 integrated functions make this timer extremely flexible and suitable for several appications. It can also be configured as counter and hour counter. Let's find out more!
Course objectives
This webinar aims to show how easy is TMM1NFC and how to take advantage of its special funcitons.
Who should attend
Technical and commercial staff who wants to ever be up to date with LOVATO Electric products and to deeper the knowledge of this topic.
Prerequisites
Contents
TMM1NFC main features
focus on special functions
typical applications
Q&A
Further readings and resources
Access the product page and find all related info and materials.
How to subscribe and join the event
This webinar will be duplicated in two different sessions in different times. We recommend to join the event 15′ earlier.
Session 1
Session 2
Condividi l'evento!
Trainer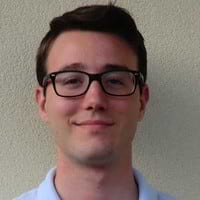 Rota Marco
Product Specialist – LOVATO Electric
Language
Scheduled date
session 1 Thursday, 28 September 2023 09:30 | (UTC+02:00)
session 2 Friday, 29 September 2023 16:00 | (UTC+02:00)
Duration
Price