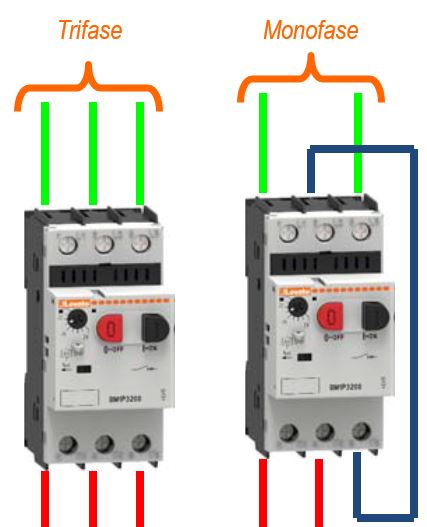 Yes, but a simple trick in the wiring must be implemented, that is, have the current pass through the three phases of the motor protection switch. In practice, a phase must pass through two poles of the switches connected in series between them.
Otherwise the motor protection switch will trip off due to thermal intervention. The motor protection switches are in fact sensitive to phase failure. Note that the same practice must also be implemented with thermal relays.
_______________________________________________________________
Other information on this topic
Visit the website page dedicated to Undervoltage trip releases.
Visit the website page dedicated to Motor protection circuit breakers.
Check out our video
LOVATO Electric – Motor protection circuit breakers SM series
Check out our video tutorials