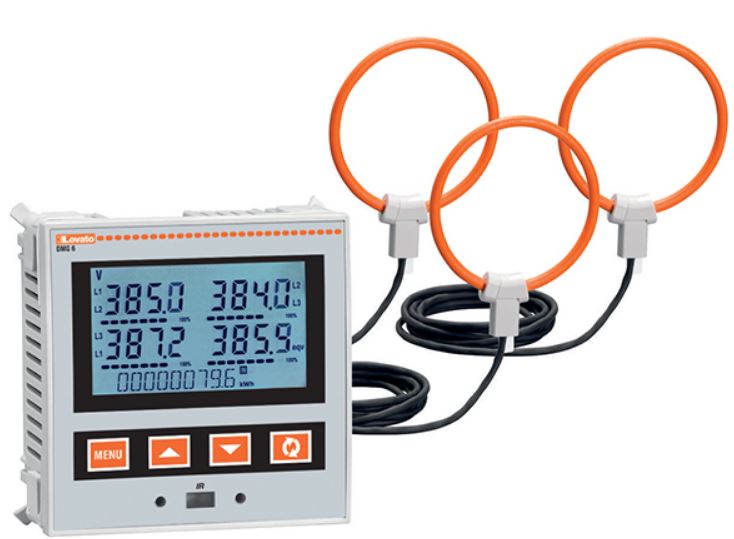 The output signal of a Rogowski coil must be processed in order to amplify, shift and filter it. Those operations are in charge of DMG611R… multimeter. The level of signal processing depends on each single coil piece, thus it is necessary that each measuring current input of DMG611R… is coupled and calibrated to get the best possible performance,
even in non-ideal coil installation condition (wire passage far from the centre). LOVATO Electric takes
care of that operation by making 100% of production of DMG611R… with calibration of the multimeter with
its three coils, offering a complete kit.
_______________________________________
Other information on this topic
Take a look to the Metering instruments and current transformers and to the dedicated brochure.
Make sure to visit em.lovatoelectric.com